Robertshaw Capacitance Level Probe
These probes are used with Robertshaw RF and microprocessor based ON/OFF or continuous level controls for measuring applications involving liquids or granular materials.

When the probe is used with an ON/OFF (fixed level point) type, it may be installed in the vessel in either a vertical or horizontal position. If, however, the probe is to be used on a continuous level measuring application or on an application with a differential (such as Pump On/Pump Off), then it must be installed into the vessel in a vertical position.

Bent probes are available to allow the active length of the probe to be different from the installation direction. See "Bending Specifications."

When the process is a conductive liquid (such as water or sulfuric acid) and the vessel is non-metallic or non-metallic lined, a probe with a ground wire may be employed to provide a ground path to the liquid (second plate).

The liquid must be clean and free of foreign materials and be no more viscous than water.

The Robertshaw Level Measuring instruments have been designed so that they attach directly to the 1/2" NPT fitting on the top of the probe. Typically, these are either the complete transmitter housing or a conduit outlet box with a coaxial cable to the instrument. The 6-32 threaded fitting in the end of the probe rod accepts either a contact pin or a machine screw as required.
Model 739B Sanitary Flanged Probe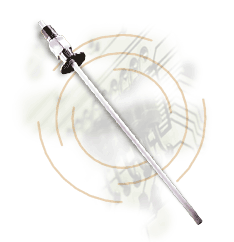 The Sanitary Flanged probes are for use in applications where ease of cleaning and/or removal are a requirement. The probes are made by utilizing the Tri-Clover fitting 16AMP end cap, machining it, welding it to the probe gland, then "finishing" it with 150 grit or finer per 3-A standards.

The Sanitary Flanged probes are available in various basic probe types in order to cover all requirements that might arise. The optional fittings include a Butt Welding Ferrule that is welded to the vessel at the desired probe entry point by the customer; a Viton gasket; and a clamp.