Type 22/07-16 (7958057) HVAC I/P DIN rail mounting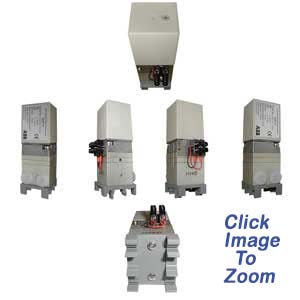 This unit is meant to be used in non-critical applications such as HVAC. There is no SPAN adjustment
Model 5220716 101526
Click to see larger images
Low Air Consumption - High Throughput Capacity
Consuming compressed air at a rate of only 0.08 SCFM, the converter reduces air demand requiring a smaller less costly pneumatic system, yet it can deliver a throughput of 1.6 SCFM
Quick Calibration
Accessible connections make calibration faster and easier, reducing maintenance time and costs.
Small Size and Weight
The DIN railmount HVAC I/P is lightweight (0.55 lbs.) and has a footprint measuring a mere 1.25 1.42 inches, saving valuable panel space.
Convenient Installation and Maintenance
The DIN rail-mount comes with screw-type terminal for electrical connections and 1/8" NPT connections for pneumatic connection, reducing installation and maintenance time and costs.
Easy Mounting
The DIN rail HVAC I/P simply snaps on any type DIN rail for easy mounting