WARNING: Cancer and Reproductive Harm - www.P65Warnings.ca.gov
Cryogenic Solenoid Valves
SV91 2-way, Normally Closed, Floating Seal Design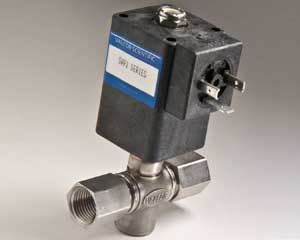 The SV91 series is a 2-way, direct acting, floating seal design solenoid valve for control of cryogenic fluids down to -454°F. It is available in normally closed and normally open configurations. The direct acting design is less prone to hang-up during operation and the floating seal has self wiping action for tight shut-off. The SV91 series has all welded joints eliminating external leakage. Along with the standard construction, Valcor offers a high flow design and a design made specifically for LCO2.
SV95/SV955 2-way, Normally Closed, 2-Way, Normally Closed Solenoid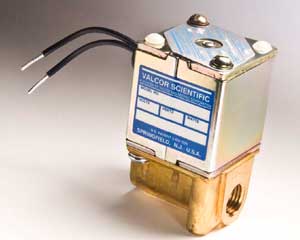 The SV95 series is a direct acting 2-way normally closed solenoid valve designed to handle cryogenic fluids and gases down to -345°F. This series employs PTFE plunger guides which help the valve to operate in the extremely high friction environment that is typical with cryogenic applications. This feature also yields quiet operation and long life. The springloaded disc and direct acting poppet design ensures proper sealing and reliable shifting in high on/off cycling.

The SV95/955 Series offers distinct and unique advantages when used in harsh cryogenic fluid control applications. The Series has been designed to be quieter, last longer, and to operate more reliably than conventional solenoid valves employed in cryogenic service.
SV97 2-way, Normally Closed, 2-Way, Normally Closed Solenoid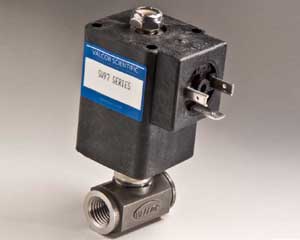 The SV97 series is a direct acting 2-way normally closed solenoid valve designed to handle cryogenic fluids and gases down to -320°F. This series employs PTFE plunger guides which help the valve to operate in the extremely high friction environment that is typical with cryogenic applications. This feature also yields quieter operation and long life. The springloaded disc and direct acting poppet design ensures proper sealing and reliable shifting in high on/off cycling SV97