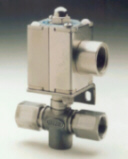 Model SV91
Cryogenic Valve

2-way, Normally Closed, Floating Seal Design
The SV91 is a large orifice, gate valve designed for the stringent requirements of hi-flow liquid nitrogen (LN

2) applications.

Cryogenic valves typically deliver liquid cryogens from a dewar to a closed chamber. Often, large orifice valves are used to transfer replenishment volumes of LN

2 from larger to smaller vessels.
SV91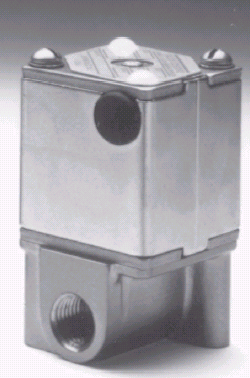 Model: SV95/SV955
Cryogenic Valve
2-Way, Normally Closed Solenoid
The SV95/955 Series offers distinct and unique advantages when used in harsh cryogenic fluid control applications. The Series has been designed to be quieter, last longer, and to operate more reliably than conventional solenoid valves employed in cryogenic service.
SV95/SV955